Dear Pennies & Pens,
I am so excited to be working with a guest contributor who submitted this article for the 7 Years of Ink issue. Y'all know holiday movies are my jam so I love this roundup of contemporary holiday films. Let me know what you think of the list in the comments. The meat and potatoes (aka the post) is below!
Pen's Flicks: The Best Holiday Films of the 2010s (So Far)
It's a given that each new holiday season will bring along a fresh lineup of generic holiday-themed movies. There are probably five or ten Christmas films that make it to major cinemas every year, and most of them are more or less interchangeable. That is fine, if it's something you like; after all sometimes it's just nice to head to the theater and watch a family holiday story complete with all the appropriate costumes and decorations. But sometimes the best holiday films are a little bit less traditional.
Simply put, it's not always "Generic Christmas Movie 2017" that best captures your mood during the holiday season. Sometimes it's just an excellent family film with a touch of magic, or a low-key drama that loosely captures the spirit of the season; sometimes it's a raunchy comedy serving as a parody of the standard Christmas flick; and sometimes it really is just a traditional holiday movie that rises above the rest.
Keeping this in mind, I looked back at some of the major holiday releases we've seen this decade and put together a list of what I'd call the seven best holiday films of the 2010s so far. Some are more traditional than others, and some may surprise you – but I'm willing to bet if you load up any of these movies in the coming months you'll get into the spirit!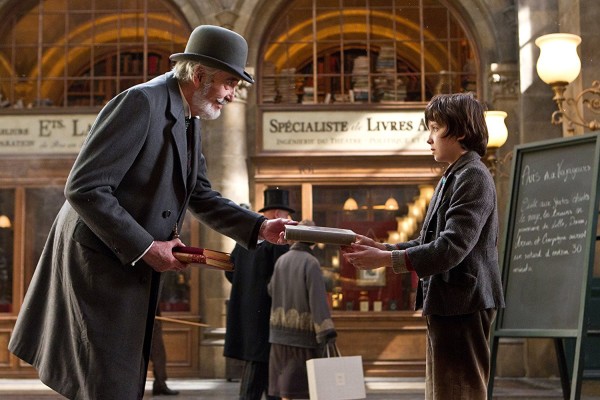 Hugo (2011) – This is probably the best family movie on this list, even if it really doesn't have a lot to do with the holidays. Directed by Martin Scorsese and starring the young Asa Butterfield, it was hailed as one of the best 3D movies in the brief era during which this style was new and explosively popular. Roger Ebert described it as being unlike any other film Scorsese had made and yet possibly the closest to his heart.
It was a brilliant visual adventure, in part about film itself and the origins of special effects, but also about a clever orphan named Hugo making his way through his own intricate, fable-like world. Hugo has little if anything to do with the holiday season, explicitly. But there is a wintry aesthetic to the film, and it captures the stuff of dreams and magic that captivates us as children and which we keep alive to some extent through holiday stories and celebrations.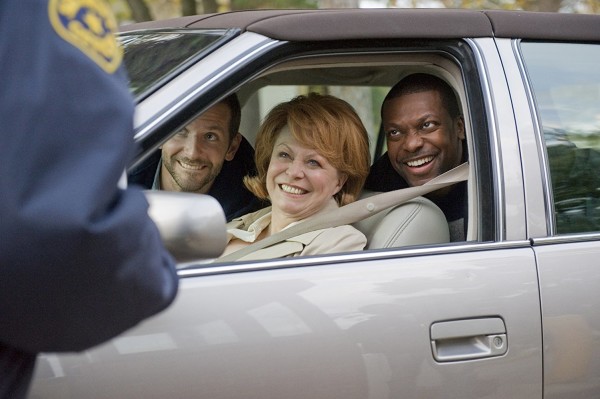 Silver Linings Playbook (2012) – This is probably one of the biggest surprises Hollywood has produced in the 2010s. In a year in which heavy-hitters like Lincoln and Argo dominated the award season, this charming indie dramedy emerged as a serious player. Even heading into the Oscars it was stated that the Best Actress race was far more competitive than most of the awards, thanks to Jennifer Lawrence's captivating breakthrough in this movie.
Jennifer led the way in a cast that just worked beautifully together, showcasing real world struggles with a healthy dose of humor. Like Hugo, it avoids explicit relation to the holidays for the most part. But in everything from the scenery to how the characters dress (as well as a few Christmas decorations toward the end), you can feel the season peeking through, and it's a movie that makes you want to get closer to the p
eople you love.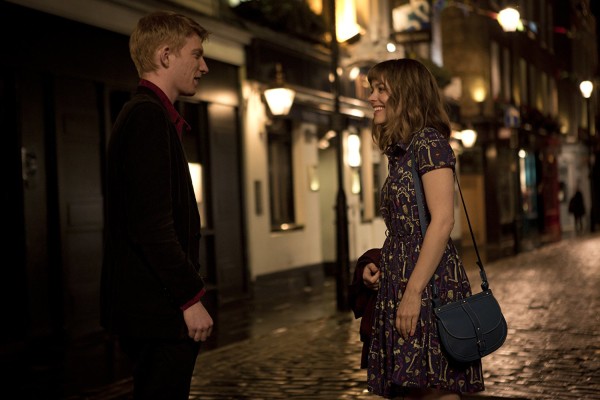 About Time (2013) – I'll be the first to admit that this movie is a little bit cheesy, and it could probably be a little bit better than it turned out. But if you're looking for a lighthearted, romantic holiday flick, it's certainly one to keep on your list. It's a story about a young man, played by Domhnall Gleeson, who's informed by his father (Bill Nighy) that the men in their family can travel through time.
Gleeson's character decides to use this ability to go back and find true love, and naturally he winds up meeting a stunning and wonderful Rachel McAdams. It's mostly a love story, but it's a comforting holiday watch, and because it all starts with a New Years party, it captures one of the core ideas of this time of year: that we're all looking ahead to better things and fresh starts.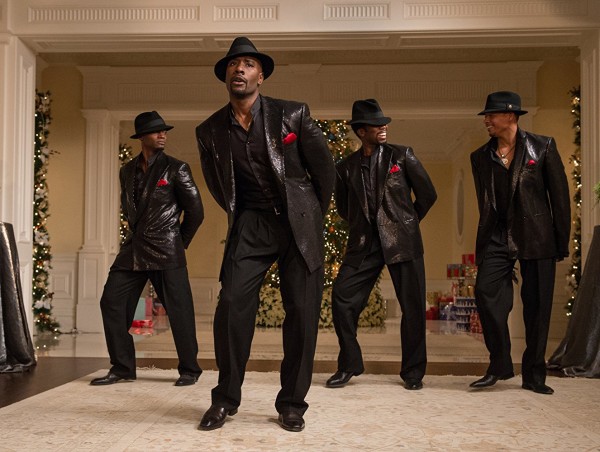 The Best Man Holiday (2013) – This is a more traditional selection in that it's clearly holiday-themed, and yet it falls into that category I mentioned above, of holiday movies that rise above their more generic competition. In part, this is because it was a long-awaited sequel to 1999's The Best Man, and there was certainly a nostalgic element to seeing the likes of Morris Chestnut, Taye Diggs, Terrence Howard, Regina Hall and others back together again.
Really, it's just a pleasant film about a group of family and friends spending the holiday together, naturally with a few snags and shenanigans along the way. The Best Man Holiday is a truly refreshing film and a contemporary classic. As a brief reminder of the popularity this release achieved almost immediately, consider that it actually beat out Thor: The Dark World at the box office on its opening day.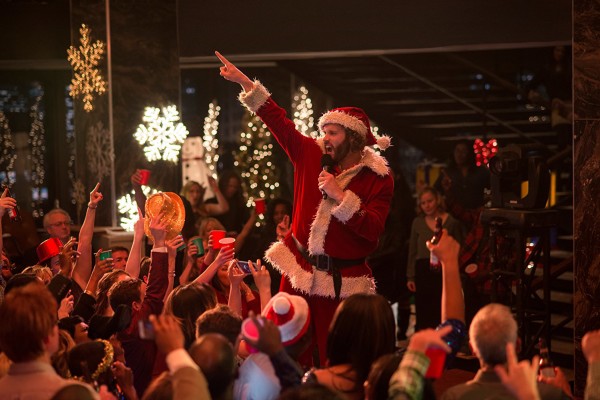 Office Christmas Party (2016) – The list wouldn't be complete without a full-on comedy, and that's what you get with Office Christmas Party (though it should be noted that this isn't a holiday film to watch with young children).
Capturing the sillier side of Christmas parties, this ridiculous comedy stars T.J. Miller, Jason Bateman, and Jennifer Aniston, and is all about a gigantic office Christmas party designed to save a struggling branch of a major company. Truth be told, I didn't really dive in the first time I saw this film. But upon a second viewing, it's packed with funny moments, and excellent for a holiday evening when you just want a few laughs.
And there it is. de la Pen…All Pen Everything. With us, keeping it real never goes wrong.
Disclosure: This is a sponsored post. Content for this post was created by a guest contributor and edited by de la Pen…All Pen Everything. Please see the full disclosure policy here:  Disclosure and Copyright Policy