Dear Pennies & Pens,
Okay so here's the thing, I haven't been posting like I should. I have just been so fuckin busy over the last few months. I've really been focusing on building my businesses, ISLP + 8515. ISLP is developing several new products and 8515 is on the hunt for new clients. I've been posting consistently on my social media but I forgot about my own channels.
BIG mistake. The thing I have learned is that you have to focus on your own channels because it's the only thing you control. The Instagram and Facebook algorithims are always changing. Leaving entrepreneurs like me scrambling. But one thing that will always remain the same are my owned channels. So here I am finally about to tell y'all what's coming soon to a page near you. With no further adieu, I give you my latest ink.
The Loudest Pen Ever
The Loudest Pen Ever is book of original stories and quotes by moi. In this book, I offer reflections on life, love, relationships, business, pop culture, and much more. By sharing original quotes and creative narrative nonfiction stories, I give readers a glimpse into my life and world.
As a Black woman and entrepreneur, I have faced a variety of issues in life and business. But at the same time, I come from a two parent home and grew up in the suburbs. So it wasn't until adulthood that I tasted struggle.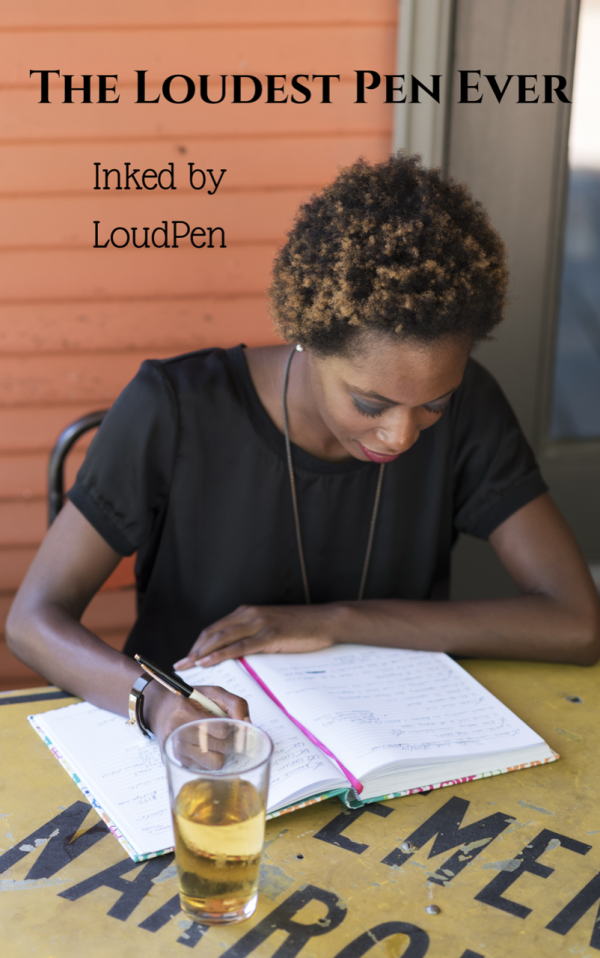 Furthermore, I give readers something they can relate to and identify with by commenting on adulting, dating, relationships, family, pop culture, etc. The Loudest Pen Ever touches on so many universal issues. In fact, that's makes this book unique. It has a little somethin somethin for everyone.
This book walks readers through all of those experiences. More importantly, it makes you laugh and think. Readers will be entertained, inspired, and motivated after finishing the book. The Loudest Pen Ever will be available as an ebook via ISLPDTX.com, ISLP's lifestyle boutique. Stay tuned for the release!
Cruising thru Cali 
Cruising thru Cali is a travel guide created by ISLP. Cruising thru Cali is dedicated to chronicling our press trip to California. While in California, we'll be spending a few days in L.A., San Francisco, Napa, and Sonoma.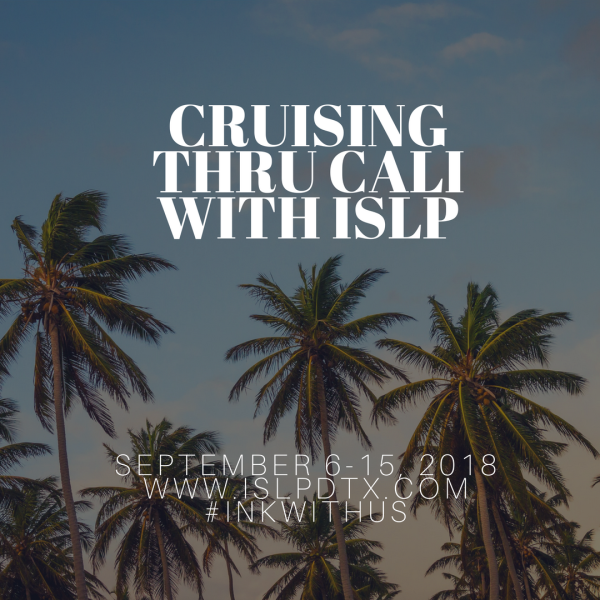 Cruising thru Cali offers readers a unique perspective on California as well as giving readers the lowdown on where they should stay (location), what to do (activities), what they should wear (style), what they should eat & drink (food + wine + beer), and how they should get there (travel). We're taking the guessing game out of traveling to California, with us as your guide, you won't have to worry about a thing. Cruising thru Cali will be available as a digital travel guide via ISLPDTX.com. Stay tuned for the release in Fall 2018!
Sidebar: Cruising thru Cali has been causing so much stress. Planning the logistics, pitching to sponsors, and creating the editorial calendar, content strategy, and production schedule has proved to be a pain in the ass. Thank goodness I have my team Renee & Melissa riding the struggle bus with me. They've been so helpful! I know all the stress and drama will be worth it but still.
LPZ
LPZ is a hip-hop and R&B compilation album that will feature independent multicultural artists. LPZ is reminiscent of 90s Hip-hop and R&B however it fuses multiple genres to create a fresh new sound. LPZ is a unique mesh of Hip-hop, R&B, neo-soul, jazz, gospel, country, rock, and new jack swing. It's an eclectic body of work that gives the ear sounds it has never heard.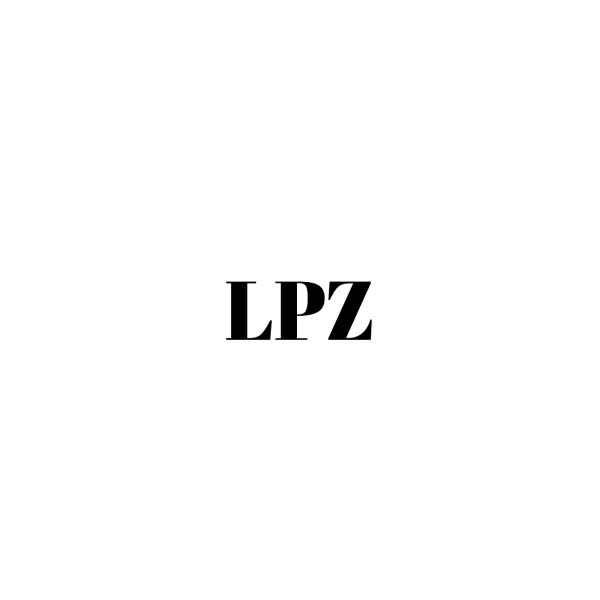 LPZ is being produced by ISLP out of a desire to introduce Pennies & Pens to a revolutionary musical experience. We put our ears to the street and our pens to the page to bring you a diverse selection of artists. LPZ is truly an original concept created with heart, soul, and plenty of ink. LPZ will released in Spring of 2019 via ISLPDTX.com. Stay tuned for our latest ink!
Sidebar: I know it may seem random that I'm producing an album but if you've been following me for awhile, you know how much I love music. Music is everything to me! It keeps me sane, it inspires me, and it motivates me. But most of the music of today fuckin sucks. Lol, if you listen to Cardi B, exit this page now. I don't want that kind of nonsense anywhere near me. I like real music and I am determined to bring it back.
My assistant Renee feels the same way so we decided to stop whining and do something about it. What's the point of being a lifestyle production company if you're not going to develop dope lifestyle products?! So we're looking to change the game. To take music back to the heyday of the 90s with just a touch of 60s, 70s, and 80s vibes thrown in. It's going to be fire!!! We're already in talks with several artists and producers so it should come together quite nicely. Stay tuned!
And there it is. de la Pen…All Pen Everything. With us, keeping it real never goes wrong.