Dear Pennies & Pens,
So last November, 8515 hosted one of our movie meetups, Pen's Flicks: Nobody's Fool. Pen's Flicks is a collection of movie meetups, film screenings, and panel discussions curated by 8515. Inspired by the film section of de la Pen, Pen's Flicks is about creating a unique experience for film lovers. Pen's Flicks features unique and original films that chronicle as well as depict the multicultural experience.
Whether it's a major Hollywood release, an independent film, or a classic 80s or 90s movie, each film we select tells a story that captures the essence of the multicultural lifestyle. The films we choose will be from the following genres: Comedy, Drama, Action, Documentary, and Romance. Pen's Flicks will focus on highlighting the work of multicultural creatives in the film industry.
Pen's Flicks is about creating a unique experience for multicultural millennials who love film. In essence, every film we select captures the essence of the multicultural lifestyle as well as depicting the multicultural experience. We do this so that during each event, Pennies & Pens can see films that they can relate to and identify with. Furthermore, Pen's Flicks is about supporting the work of multicultural creatives in the film industry. By spotlighting the work of multicultural creatives, Pen's Flicks creates a platform to increase the amount of films made about multicultural people and their experiences.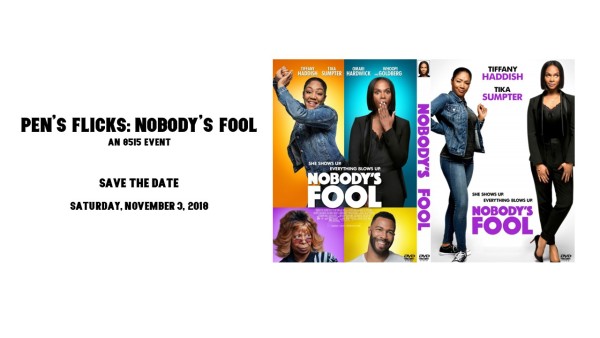 Lastly, Pen's Flicks is about connecting multicultural millennials whom we call Pennies & Pens. Pennies & Pens are African American & Hispanic creatives. Pennies & Pens are a unique mix of bloggers, writers, influencers, photographers, stylists, and designers; in essence, Pennies & Pens are influencers in their own write. Pen's Flicks helps multicultural creatives connect and network to gain new business contacts as well as make new friends.
Alrighty, now that y'all know what the event, Pen's Flicks is all about, let's talk about one of the movies we went to see, Nobody's Fool. Starring Tika Sumpter, Omari Hardwick, Tiffany Haddish, and Amber Riley, Nobody's Fool was okay at best. The movie just wasn't all that y'all. The first problem was that Tika's character Danica isn't very likable although she is incredibly stylish with a dream apartment and job. She's honestly a selfish bitch and that's putting it mildly. Idk why anyone would want her to win.
Then there's Tiffany Haddish's character, Tanya – she's just loud and obnoxious albeit funny. And poor Amber – her character's only purpose is that she's the "best friend" of Danica so it's kind of pointless. It also made me realize how much of a struggle it is to be a plus sized actress in Hollywood because while Tika's outfits were cute Amber's were just blah.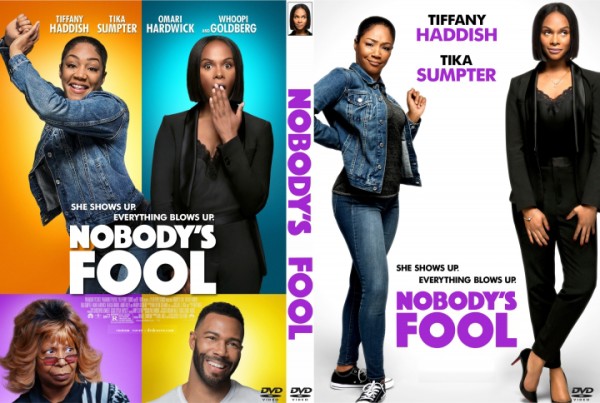 But like any true leading man, Omari did low key save the day. His character Frank was everything! Frank was a hardworking man who had been through a lot of shit but still somehow persevered. I like how he turned himself around and built a thriving business. And let's be frank, Omari is so damn fine, he could make any film enjoyable to watch.
Oh and let me shout out Whoopi. Whoopi made her black movie comeback in this film. And she was freakin hilarious! Like omg – Whoopi's scenes are so damn funny that it's not even funny. She seriously killed it. I think we all forget that Whoopi started off as a comedienne so it was dope to see her back in her natural element. Whoopi plays Danica & Tanya's Mom – just an fyi.
Overall, I wouldn't really recommend this film but if it comes on BET and you're bored, tune in just to see what's up. You'll definitely get a laugh or two. Especially during Chris Rock's cameo scene. That shit was pretty dang on funny.
As far as the guest list, this Pen's Flicks included Taylor Mosley (@WhatTaylorLikes), Milana Davis (@LoveWithLana), and Michelle Nelson (@OurWordsHavePower). After the movie, we went to Bar Louie for snacks and drinks. Thank you and S/O to all who attended!
And there it is. de la Pen…All Pen Everything. With us, keeping it real never goes wrong.
P.S. Did you like our movie review? Want to ink your own? Find out how to #MakeUrPenLOUD here: http://bit.ly/MakeUrPenLoudEbook