In October of 2010, Pen and her business partner Cacha` co-founded a creative agency called The Network. The Network provides public relations, management, social media marketing, media production, styling, photography, videography, event production, as well as talent for events. Throughout 2010 and 2011, The Network focused on building its client base, website, and blogs.
In the Summer of 2012, The Network's Pen and Cacha` consulted Latin Fashion Week on their "Ola" event which was held during New York Fashion Week. The Network assisted in securing the venue Solo Event Space as well as sponsors Ouidad and IT Cosmetics. The Network also booked three of the four presenting designers Adolfo Sanchez, Kate Ferguson, and Xcluzv swimwear. In essence, The Network handled pre-production for the event as consultants.
Also in the Summer of 2012, The Network launched a public relations and social media campaign for the Brooklyn Public Library's exhibition Fashion Illustration: A Contemporary Look. Fashion Illustration: A Contemporary Look featured some of New York and Brooklyn's top fashion illustrators like Izak Zenou, Jennifer Lilya, Autumn Whitehurst, Richard Haines, and many more. The Network worked alongside the exhibition's curator, Brandon Graham as well as the Brooklyn Public Library staff. Fashion Illustration: A Contemporary Look was featured in amNY, StyleDefinedNYC, Fabulous Doodles, Haute Cocktail, and The Fat and Skinny on Fashion.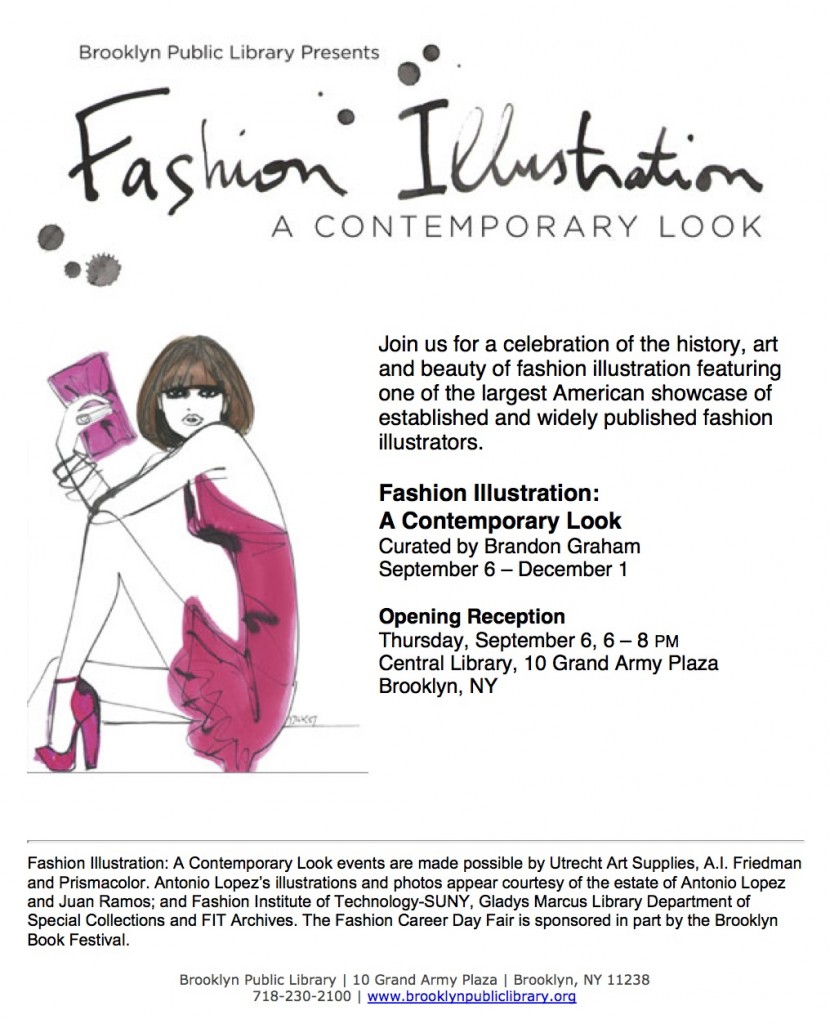 Additionally, in the Summer of 2012, The Network shot its first ad campaign starring models Diarra Diouf and Jazmin Brown. The ads featured clothing by @ByXayLi and accessories from Pippin Vintage Jewelry. The ads were styled by Pen and Cacha`. Cacha` also shot the photos for the campaign. Lenia Jones, Founder and President of The Great Jones Company, designed the ads.
In December of 2012, The Network worked with the Fund Forum when the agency's media team Cacha` (Photographer/Blogger), Pen (Writer/Blogger), and Addison Wright (Videographer/Director) were sponsored to attend and cover the M&TVA (Music & TV Arts) Awards in Tashkent, Uzbekistan (Central Asia). The Network published a series of blog posts that included writing, photography, and video. Additionally, The Network promoted the M&TVA Awards via Twitter, Instagram, Facebook, Tumblr, and Foursquare.
Check out Cacha's coverage: Ivan Dorn Performs At The 2012 M&TVA Awards and The Network Heads To Tashkent as well as Pen's Press Pen: Gulnara Karimova and Ivan Dorn Shine at the M&TVA Awards and Press Pen: The M&TVA Awards in Tashkent, Uzbekistan (Central Asia) and last but not least, check out Addison Wright's website for photos and video: AddisonJWright.com.
And there it is. The Network (at Work) on de la Pen…All Pen Everything. 
If you liked this post, share the Pen's Ink