Dear Pennies & Pens,
de la Pen…All Pen Everything is officially 8 years old. I launched the site in August of 2010. I've never actually celebrated our anniversary because well, I usually forget. This year, I was supposed to do a big anniversary party but that got tossed out the window by Team ISLP as we just had too much going on this year. We just got back from California and we're in the process of launching several new products not to mention that we just launched our online lifestyle boutique, ISLPDTX.com.
However, Team ISLP did suggest that I write a post reflecting on what I've learned since launching de la Pen. I loved that idea and so I present to you, 8 Years of Ink: What I've learned after 8 Years of being a Lifestyle Blogger + Entrepreneur.
1. Have a dope team – I thought this would be a great lesson to share first since that's why I'm writing this post. My team keeps me sane because they help me manage projects, brainstorm, do research, etc. I have two teams since I have two businesses. Cacha` Lopez is my business partner and Co-Owner of 8515 so she works with me on 8515's events and client projects. We signed a new client, Southern Hospitality Treats right before I went to California and so Cacha` held down the fort while I was Cruising thru Cali. And again on a day to day basis, we collaborate to plan 8515's events and work on client projects so without her my to do list would be even longer.
As far as ISLP and Team ISLP, that's Renee Francois, our Associate Editor and Melissa Necey, our Editorial Assistant. Renee & Melissa help with research, planning, pitching, content creation, marketing, product development, and more. They are absolutely awesome! Renee & Melissa held down the fort when it was crunch time for our Cali trip because I needed to focus on launching ISLPDTX.com and our new products.
2. Surround yourself with like minded people – What I mean by this is that the friends and family you hang out with should be like you. If you're a Blogger or Entrepreneur, then you should have friends and family who do the same thing or something similar. It allows you to have personal relationships with people who understand what you do. This means when you're venting about Instagram's ever changing algorithm, they will not only know what you're talking about, they will truly care because it affects them too.
Furthermore, these are people you can ask for advice and they'll give you tips based on real knowledge and experience. My fellow QUEENS are the best example of this! We're in a group text and we're constantly asking each other for advice, tips, or just venting about the creative industry. It's dope! So make sure you find your tribe. 
3. Re-purpose content – I'll admit it, I wasn't always the best at this but, I've gotten much better. Find old blog posts, social media posts, email newsletters, client projects, etc and reuse it. I literally created my online course and two business guides in less than a week because I reused old content. I just updated the content and boom, it was ready to launch. I also did the same with my new book, The Loudest Pen Ever, I pulled content from website copy and blog posts to help me write the book.
Re-purposing content saves you time because you don't have to reinvent the wheel creating new content. It also allows you to make money off of the same content multiple times. I have a business guide on branding but in my online course, Loud Biz, I talk about branding as well so I used the same content in both products.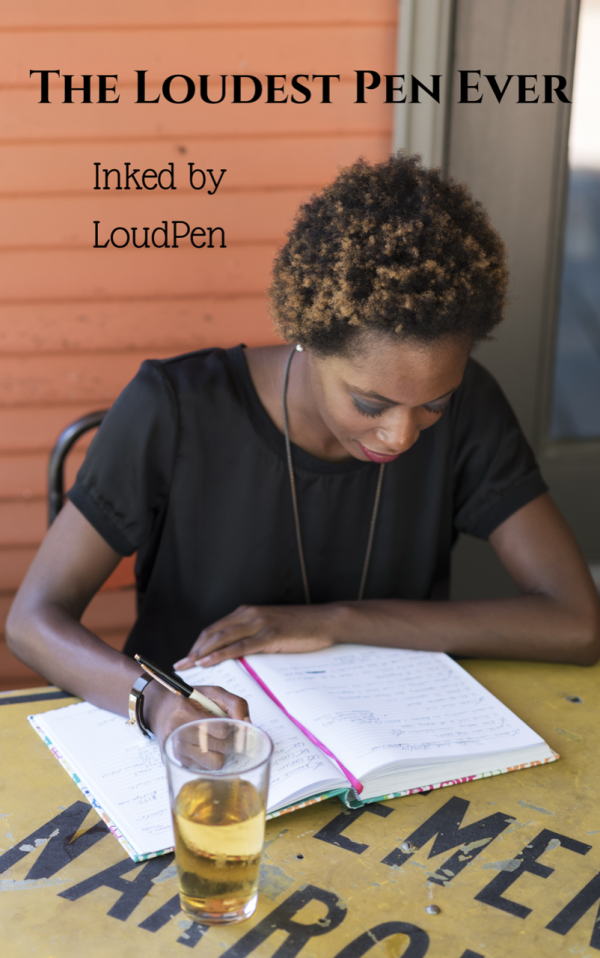 4. Focus on making money – This lesson may seem obvious but it wasn't always the case for me. For years, I did everything for free and wondered why I still had to work a full time job. Now, I've grown up and realized that if I don't make money, I'll never be able to fulfill my goal of being a full time entrepreneur.
So if any potential client reaches out to 8515, we always make our fees clear from jump so they aren't confused about anything. As far as ISLP, all our products are sold via ISLPDTX.com and save for some tidbits we post online, you have to buy our products to get the full value. Right now, my focus is making money because I'm baby steps from working for myself full time so I'm not doing any project for free.
5. Always be on the lookout for new ways to make money – The week before I launched ISLPDTX.com, I was busy putting the finishing touches on my new book, The Loudest Pen Ever as well as my course, Loud Biz. Originally, I planned to launch with those two products and my first book, #MakeUrPenLoud: How To Be A Lifestyle Blogger but as I was finishing Loud Biz, I realized that I could also create two business guides since I already had the content. All I had to do was to condense the branding & marketing content from the course. So by being on the lookout for new ways to make money, that's exactly what I did. So I increased my revenue and profit potential.
5. Use different business tools to get things done – I use online & offline business tools to get things done. I use Boomerang to schedule emails, Slack to communicate with my team, and a Passion Planner to plan my day. Of course I have other tools that I use but those are three of my favorites. In my online course, Loud Biz, I have a whole section on how to manage the day to day operations of your business.
6. You can't work with everyone – As of 6 months ago, I thought everyone was pretty nice. I was forever giving people the benefit of a doubt. Now I realize that when you give people the benefit of a doubt all you get is doubt. So I cut that shit out real quick. The math is simple, everyone is not your customer or client. And you can't collaborate with just anyone. You have to really take the time to figure out who your target customer or client is and then focus on landing their business.
In regards to collabs, understand that some people just want to use you and get everything for free. They will smile in your face when you have something that benefits them but then disappear the minute you ask for a favor. So just understand, you can't work with everyone. The unfollow/unfriend button is your best friend. Remember, there is no need to keep up with people on social media that you have no intention of working with so for goodness sakes, unfollow!
7. Take breaks – working all day and night is so 2010. These days in 2018, Penny takes breaks. I take long bubble baths, drink wine, and watch Hallmark channel movies while pretending I'm a princess. That's Princess Penny, of ISLP to you. My castle is on 8515 Flavor Street. Sike nah, I'm just playing. But seriously, in my online course, Loud Biz, I dedicated an entire section to suggesting activities that you can do to get your mind off of your business. It's so important to disconnect because it keeps you motivated and helps relieve stress. Running a business is so stressful!
Cacha` and I thought we were on cloud 9 when we landed our new client until we realized our work was just beginning. We adore our clients but work is work, ya dig? As far as ISLP, now that we've returned from Cali, we've got over 1,100 photos to sort through and decide what to edit for the Cruising thru Cali travel guide. So I shut my laptop down by 6pm everyday, place my phone on do not disturb at 9pm, and go #QuietPen until 9am the next day. It works, I'm telling you, it works!
8. You will deal with haters and bulshitters – In my online course, Loud Biz, I have a section dedicated to ways to deal with haters and bullshitters. It's such a hard pill to swallow as an entrepreneur…the fact that people will hate on you or bullshit you. But it happens. Haters are people who are jealous of something you do/have and so they find petty little ways to rain on your parade. Fuck em. #aintnobodygottimeforthat.
Keep doing you boo, and God will see you through. Bulshitters are the people who swear up and down that they want to work with you or do business with you, but as soon as you send the email/invoice/text, they disappear. It's amazing how in 2018 people can disappear so quickly. I swear it's a talent that's alluded me.
9. You will fail – This may seem like a somber way to end this post but it's the truth. I remember years ago, my BFF Renee (who's now the Associate Editor at ISLP) told me she didn't want to start a business because she didn't want to fail. I told her that sadly no matter what, if she started a business she would fail..not necessarily with the business itself but with projects. Like I said before, running a business is stressful and it's not easy.
Sometimes, you have great ideas but horrible execution. Or you have great execution but a horrible idea. Other times, you make a client mad by not doing something they asked you to so they stop working with you. There will be days when you forget to post on social media or respond to an email. Sometimes you put months into planning an event and no one shows up. It happens. Shit happens. It's okay, boo boo. Dry those tears and keep pushing. See failure as a learning lesson not a stopping point. Don't let anyone take the ink from your pen. You got this, just keep inkin.
And there it is. de la Pen…All Pen Everything, with us keeping it real never goes wrong.